Joppe van Hulzen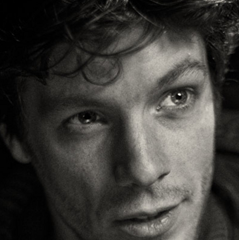 Joppe van Hulzen is a filmmaker, photographer and game director. A graduate from the Dutch Film and Television Academy, Van Hulzen has won the Topkapi Fiction Film Award for his film Van de Wereld. In the third year of his studies at the academy, Joppe directed the film Inferno (2011).
In 2010, together with Joep van de Osch, he developed and directed the commercial Stop de Culturele Kaalslag, an indictment of the government's cultural policy. In 2010 he exhibited the photo series Ecce Homo in Arti and Amicitiae in Amsterdam.
In 2009 he wrote and directed the short educational series Startbaan, which was included in VIA, Deviant's competence-based Dutch method. Van Hulzen has also received theater training from the Utrecht Center for the Arts (2003-2004) and studied acting at the Toneelschool Arnhem Artez (2004-2007).
Besides directing, Joppe also works as a scriptwriter. He wrote and directed projects such as the mini-series 'Living and letting live', the short film Peptalk (in collaboration with actor Dragan Bakema) and the television film 'The long aftermath of a short communication'. He is currently developing a feature film with Topkapi Films and teaches at the HKU 'Writing for performers'.